March 2, 2011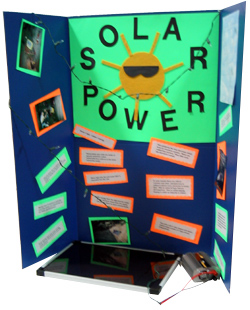 It's that time of year again. Snow is melting, temperatures are starting to rise a bit and your child has to work on a science fair project.
The dreaded science fair project.
The goal of the science fair is to teach the scientific method and give students insight into how to theorize, set up, perform and draw conclusions from an experiment. But it's so much more than just boring science steps. It gets kids excited about independent learning, reaching, researching and discovering. This isn't something you read about in a text book, it's something you create, build and find your own answers. Creativity also helps in building a science fair project board – they are works of art!
Students also learn public speaking skills during the fair when presenting their project and discussing it with fair visitors.
And through all of this hard work, speaking, creating, testing and concluding, the kids build self-confidence and pride in their work. My favorite part of the science fair is walking around and seeing the pride and joy on all of the kids' faces. Now, how can that be dreaded?
A friend of mine told me that
…
Continue Reading…